Topshoes.se
Our members' joint e-commerce site. All products sold are delivered from the participating stores. We at ANWR take care of everything from start to finish, except to send the shoes which is done by each store. We have a very wide selection of quality shoes at great prices as it is based on what the member stores carry in stock. Now you have the chance to sell online without any extra work at all.
---
Own platform
Topshoes.se is based on our own platform that is optimised to work well with our POS system from Flexicon. The platform is also designed to serve as a base for many other functions than e-commerce.
---
Take a step into the future!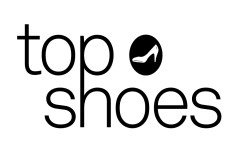 Topshoes IT platform enables, among other things:
1. Sell the entire topshoes.se range on screen in store. You'll be the biggest shop in your city overnight. The customer buys the shoes from you and not topshoes.
2. Buy/sell products from/to colleagues directly in the POS, now there are always sizes available!
3. Dropshipping, directly from supplier to customer. You can sell a pair of shoes that are in the supplier's warehouse and it will be sent directly to the customer if desired.
4. Automatic refill, perhaps a shelf of NOS items from a supplier, minimal stock in shop, automatic refill as needed from supplier.